Panels
Places I've had the opportunity to tell my story and share my opinions.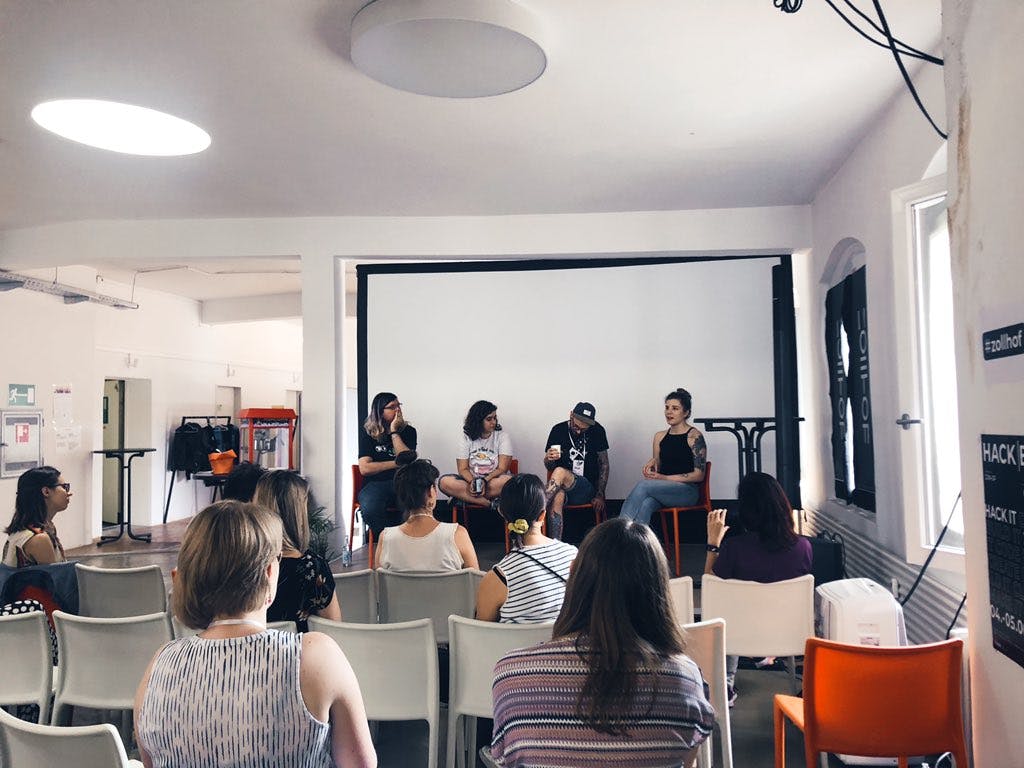 Trying to form eloquent opinions
I've only been on a couple of panels, but so far I've enjoyed the experience. Panels combine the relaxed nature of a conversation with the platform of a conference talk. On these panels, I've discussed a variety of topics including building applications with React, being a woman in tech, and what it feels like to have your talk proposal rejected.
My tendency is to add some quirky humor and (maybe a little too much) honesty. If you're hosting a panel and think I could add something to it, feel free to reach out.
Panels I've been on:
🇩🇪 Ask Me Anything - New Devs on the Block on July 30, 2019

🌐 Failed at CFP - React India on July 21, 2019

🇧🇬 React.NotAConf on April 28, 2018 (YouTube)
🇩🇪 Fireside Chat - Women TechMakers Berlin on March 13, 2018
Like my work?
Subscribe for updates and the (very occasional) newsletter. Unsubscribe anytime. No spam 🤖