Humanizing Your Documentation
A talk focused on how to create and maintain inclusive, use case-driven documentation.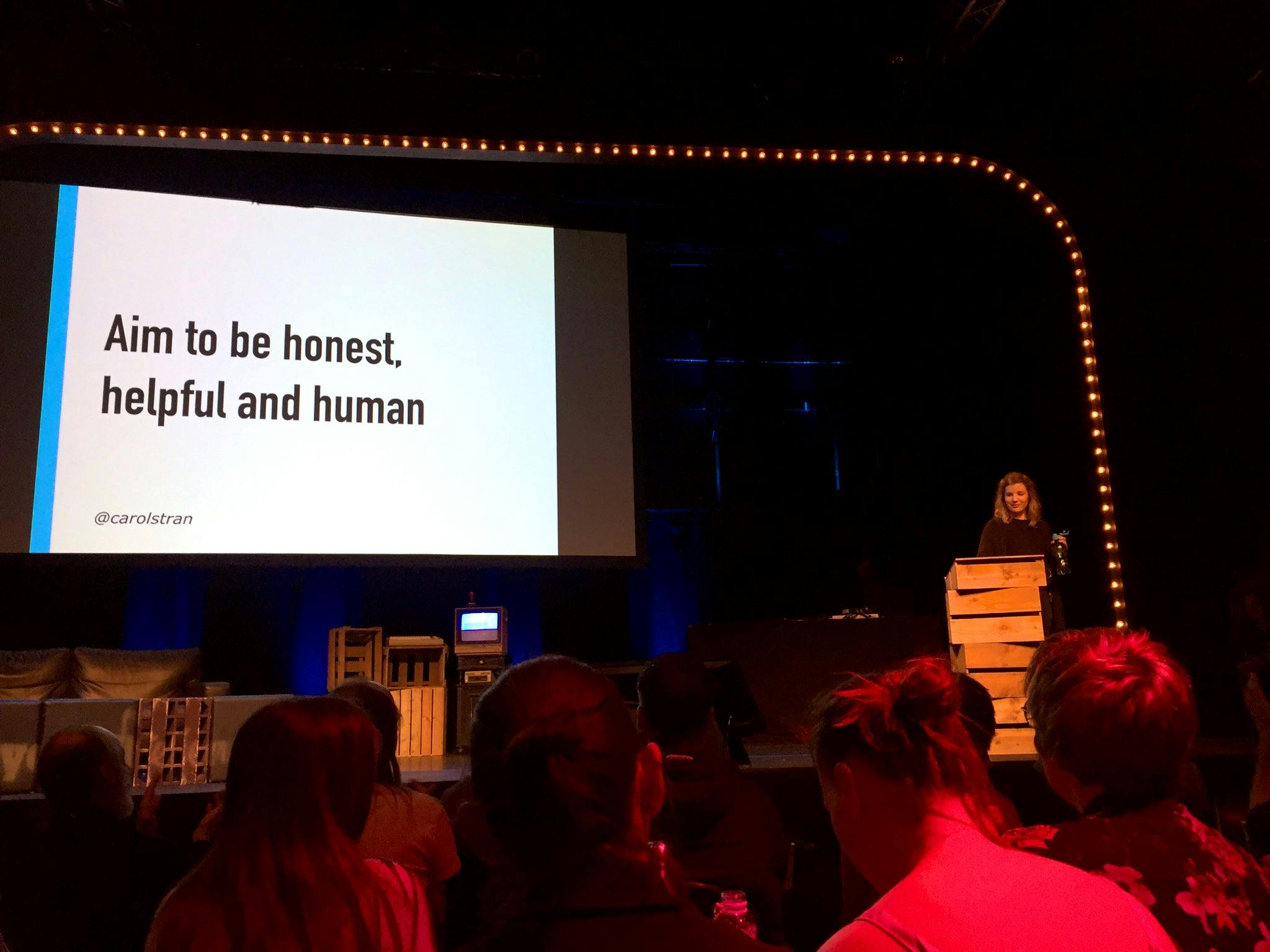 Abstract
It's no secret that most people don't read technical documentation for pleasure. Users often come to your docs when they are frustrated with your software, disappointed that they haven't been able to solve the problem on their own and generally feeling pretty low. This is sad, sure, but being aware of these feelings is key for developers and technical writers alike. These emotions frame the reader's perspective and therefore, should shape the mood of our docs.
In this talk, we'll discuss how the language we use affects our users and the first steps towards writing accessible, approachable and use case-driven documentation.
⏱️ Talk duration: 25-45 minutes ⚡ Available as a 5-minute lightning talk
🌈 Slides and a list of resources mentioned during the presentation
Previously presented at:
🌐 React Finland on May 28, 2020 (YouTube)
🇸🇬 ⚡️ Mozilla Tech Speakers Meetup on November 2, 2019
🇩🇪 Beyond Tellerrand on May 13, 2019 (Vimeo)
🇩🇪 RuhrJS on October 13, 2018 (YouTube)
🇨🇭 Front Conference Zurich on August 30, 2018 (Vimeo)
🇧🇬 React.NotAConf on April 28, 2018 (YouTube)
🇩🇪 JSUnconf on April 22, 2018
🇮🇸 JSConf Iceland on March 1, 2018 (YouTube)
🇩🇪 BerlinJS Meetup on February 15, 2018
🇩🇪 ⚡️ React Day Berlin on December 2, 2017 (YouTube)
Liked this talk?
Let me send updates to your inbox (and one day, a newsletter).
Unsubscribe anytime. No spam 🤖